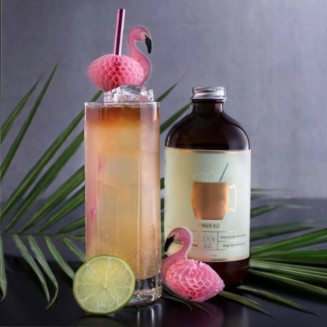 Dark & Stormy
An amazing beautiful Dark & Stormy by @todays_tipple
1 oz of ginger Ale syrup

2 oz. of soda

1/2 oz. of Lime

1 1/2 oz. of Dark rum

2 dash of Angostura bitters

Cheers !
Build the lime, ginger syrup, and soda water into a Collins glass. Float rum on top and dash bitters on top as well. Add a str stick and a lime wedge.