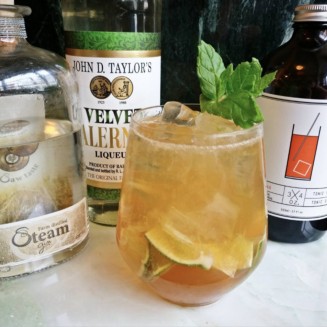 Falernum Gin & Tonic
A Falernum gin and tonic created by the prolific Matthias Soberon
3/4 oz. of Velvet Falernum

3/4 oz. of Tonic syrup

2 oz. of gin

3 oz of soda

1/2 oz. of cinnamon syrup

1/2 of lime (in wedges)

Cheers !
Add the lime and cinnamon syrup to a glass and muddle. Add ice, and stir. Add gin, falernum, tonic syrup and finish with soda. Garnish with fresh mint and lime.