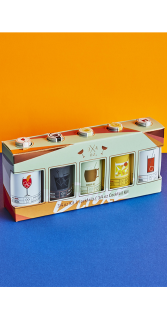 Deluxe
Cocktail Kit
Tonic - Cola - Ginger Ale - Honey Sour - Spritz
Each of the bottles can serve up to 6 drinks, for a total of 30 drinks per kit.
Gift set includes instructions on the back of the box as well as on each bottle.
Cheers!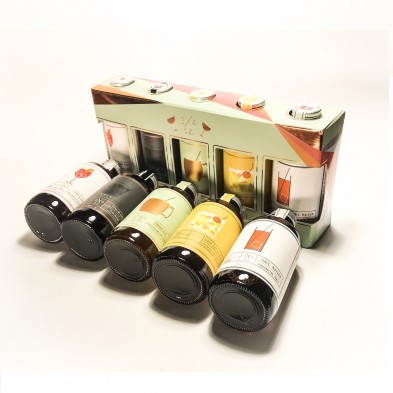 Steps
3/4oz. is the amount of syrup you will need to prepare what will become your best cocktail.
In a glass full of ice :
3/4 oz. of Tonic, Ginger, Cola, Honey Sour, or Spritz syrup
1 1/4 oz. of your favourite spirit
2-3 oz. of sparkling water
Refrigerate after opening