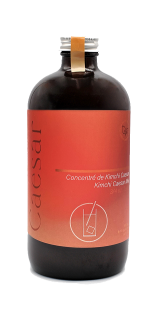 Kimchi Caesar
Mix
A Spicy and Vegan Mix!
Up the ante on your classic Caesar. The ultimate vegan umami concentrated mixer, made with kimchi brine, tomatoes and Bloody Caesar spices. A splash of this spicy concentrate in your favourite clear liquor, beer or classic Caesar or Bloody Mary will definitely spice up your happy hour!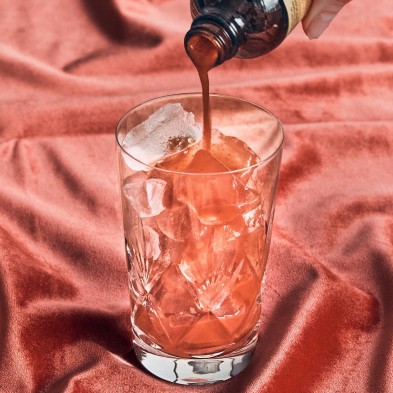 Steps
Suggested Serving: Rim glass with your favourite spices. Fill glass with ice cubes. Add 1 1/2 oz. of clear liquor and 2-3 oz of Kimchi Caesar. Stir well or shake, and add a drop of water if needed.
You can also use this mix as a booster for your classic Bloody Caesar/tomato juice.
Refrigerate after opening. Use within 8 months after opening.