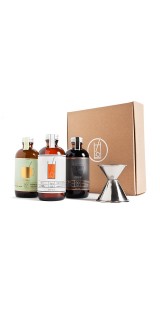 Discovery
kit
Tonic - Cola - Ginger Ale syrups with jigger and a recipe guide!
By popular demand, we have a limited number of gift packages for you!
Each of the bottles can serve up to 6 drinks, for a total of 18 drinks per kit.
Gift set includes instructions guide inside the box and on each bottle. Cocktail measuring tool also included.
Cheers!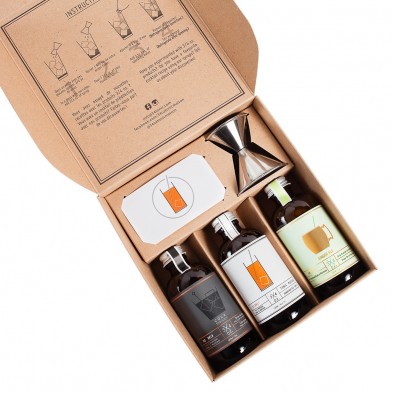 Steps
3/4oz. is the amount of syrup you will need to prepare what will become your best cocktail.
In a glass full of ice :
3/4 oz. of Tonic, Ginger, or Cola syrup
1 1/4 oz. of your favourite spirit
2-3 oz. of sparkling water
Refrigerate after opening